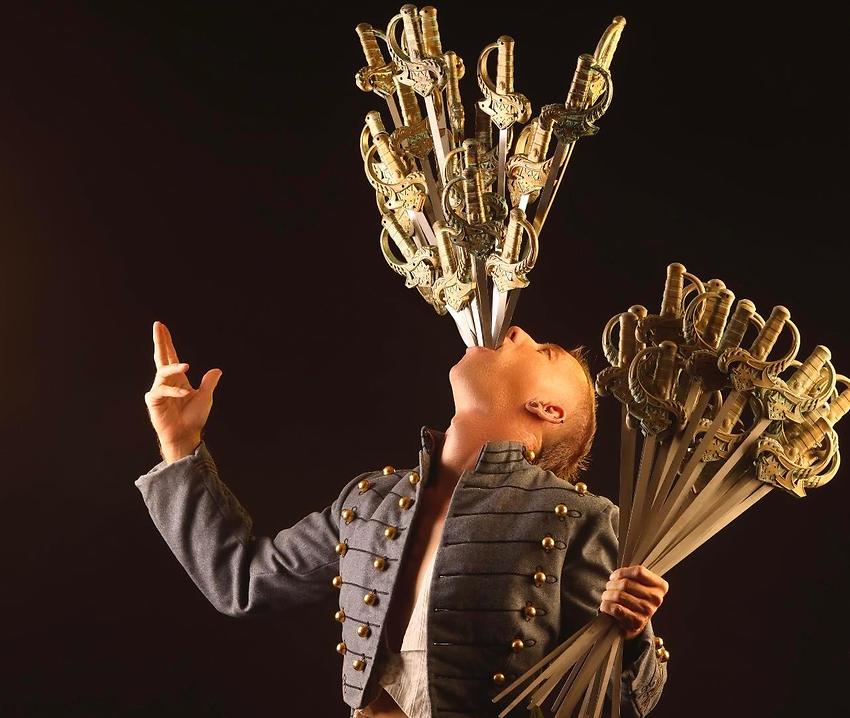 The Space Cowboy - Living life on a razors edge
Born and raised in Byron Bay, Australia, Chayne Hultgren, better known as The Space Cowboy, has had an impressive career as both a performance artist and a visual artist.
His live performances have taken him to over 40 countries, where he has showcased his incredible stunts and achieved an impressive 55 Guinness World Records. From sword swallowing to chainsaw juggling, to blindfolded arrow catching, The Space Cowboy's acts have captivated audiences worldwide and established him as a renowned performer.
In recent years, he has shifted his focus to visual art, using his unique perspective and experiences to create vibrant and thought-provoking pieces. His use of augmented reality technology has added an extra dimension to his two-dimensional works, allowing viewers to experience his art in a whole new way. The Space Cowboy's art has been featured in galleries around the world. His style of electrifying colors, bold brushstrokes, and a fusion of figurative and abstract elements has gained him a growing following in the art world.